Free online order form builder
Easily collect orders and payments from your customers with the 123FormBuilder online order form creator. Drag & drop additional fields, configure and generate the order form script. It works with all popular CMS platforms - Wix, Shopify, WordPress, Weebly, Joomla and so on.
Create a form
It only takes a few minutes to build your order form, generate the script and paste it on your online shop.
Order forms are the foundation of e-commerce. They make it easy for your customers to place orders and for you to get paid. However, creating order forms could take some of your time and would require programming experience. But there is an easier way to get the job done while also improving your user experience factor. 123FormBuilder is a 100% visual platform and it generates order forms that make it easy for buyers to place orders in just minutes. All they have to do is choose the products they want and provide the right identification and payment information.
Creating an order form with 123FormBuilder is simple:
Populate the order form with the best photos of your products
Set up email notifications and add a payment gateway (optional)
Get your order form script code within the builder
Paste the order form code where needed on your website or social media
Track incoming orders and sell online
Set up your order forms as easy as 1-2-3!
Focus on what you sell

You have the power to choose what works best for your business, so you can focus on what you sell, not how you sell it. You can sell a single item at a fixed price or offer a variety of product models and service types at different price points. We also make it easy to showcase your entire product catalog right within your free online order form.

Optimize

Optimize the purchase process with dropdown lists, single choice or multiple choice fields that let your customers pick what they want, and include number fields with validation so people order the right amount. Conditional logic option - you can easily predict the actions your users will make and trigger extra questions based on their answers, by adding field rules. And of course, you can set multiple actions within one field rule. Our order form template includes custom fields for delivery date and address, so shoppers can send their orders anywhere and include detailed instructions for delivery.

Customize

Build an order form that will allow discount codes, send email confirmations to customers and alert you when a new order is placed. All our forms are mobile-friendly and completely customizable. You can edit everything in the order form to your liking, including the theme design and logo. This helps build shoppers trust in your brand and the purchase process. You can also add social buttons, they are still in style!
Let your customers choose how to pay on your order forms
Payment Processors

For customer convenience, the 123FormBuilder credit card payment order form can be integrated with the most popular payment processors on the market. Create a PayPal order form, Stripe payment form, or accept payments through Authorize.Net. 123FormBuilder even integrates multiple online payment gateways at once, on the same form. Collecting online payments is a breeze and you can generate leads after each purchase to build your customer base.

Advanced features

123FormBuilder online order forms include advanced payment integration, so you can create custom calculation formulas and apply taxes and discounts to individual products or the order total.

Our Free Basic plan includes all the order form features that are essential to any e-commerce website - design customization, calculations, and payment summary. It's always free, and no credit card is required. Payment integration requires a Platinum Plan or above. Non-profit organizations get special discounts.

100% Safe & Secure

Protect your buyers' sensitive data by making the most out of our e-commerce forms! Use field validation and our reliable SSL encryption to ensure secure transactions.
Frequently Asked Questions
What is an order form?
An order form is a form used to request merchandise or a service from a vendor, be it a manufacturer, retailer, or wholesaler. The buyer (customer) fills in the form with the needed information and sends it to the vendor before paying. With 123FormBuilder, you can build online order forms that simplify the process.
What is a customer order form?
A customer order form is a form filled in by customers that require merchandise or a particular service from the vendor. The customer order form is usually prepaid, depending on how the vendor does business. The customer can opt to pay an advance, pay in advance, or only at the end of the transaction, once the merchandise or the service has been obtained.
How can I make an order form?
Sign up to 123FormBuilder to get started. Next, create a new form and select the order form sample from the list of available templates. You can even build it from the ground up if you don't want to use the template. Afterward, use the left-panel within the form editor to add fields, and the form layout to adjust the form. Finally, complete the remaining order form settings, where needed, and copy the embed order form code to paste it in the source code of your web page. 123FormBuilders provides multiple publishing options to choose from.
How can I export orders in Google sheets?
With 123FormBuilder, you can create order forms and use the built-in Google Drive integration to send all of your orders in a spreadsheet from your Google account. Just enable the integration and provide your credentials in the app. All incoming orders will then be sent to the same spreadsheet from where you can do as you please.
Can I export my orders in Excel?
Yes. In 123FormBuilder, you'll find options to export your entire orders list in PDF, CSV, and even Excel. Just access the Submissions section of your order form within the platform and use the export to Excel option.
Can I add PayPal to my order form?
Yes, 123FormBuilder provides multiple payment gateways, including PayPal, Authorize.Net, Square, and Stripe. You can add multiple payment gateways to the same order form and have your customers select the desired payment method. Learn about our PayPal forms for more information.
Is 123FormBuilder free?
Yes, you can use it for free to build your forms, but you'll need a Platinum plan to take advantage of the more advanced features for payment collection, such as payment integrations, custom summaries, and payment calculations.
Ready to use order form templates
Start with a template that is designed for your business need. Select one from below or browse our collection of pre-built order forms for more examples.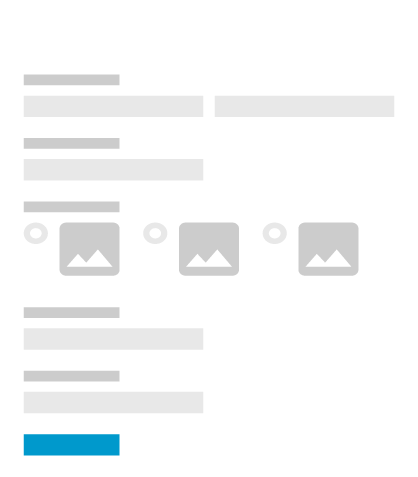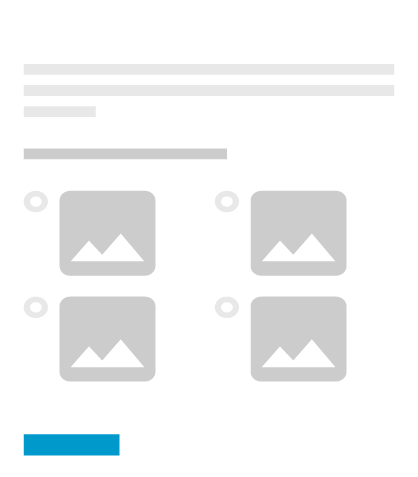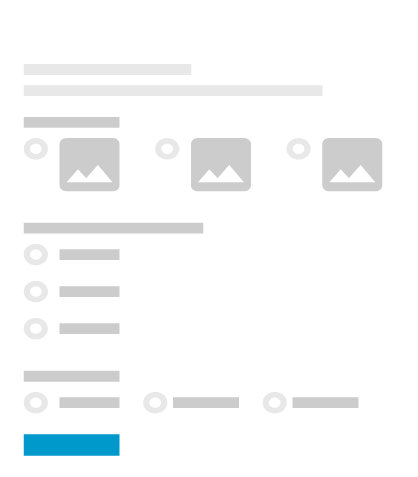 Start building your online order form.
Sign-up takes less than 60 seconds.