Online Form Designer
It's time for custom online forms that really speak to your audience — and our online form designer is here to help you precisely with that.
Our form designer can help you:
Create your custom forms the way you want it
Configure the shape of your forms
Personalize the background
Use custom fonts
Customize the form elements
Use your own CSS
Build Beautiful Custom Forms for Every Purpose
Once you've programmed a web form from scratch, you know how time consuming it can be: coding, testing, debugging. And doing it all over again for every customer. Your job can get a lot easier with 123 Form Builder's form designer. Create any forms and surveys for your customers' web pages in minutes, using the visual drag & drop editor. It's simple, effective and you have full control to create your custom forms design.
Everything is customizable
Every inch and pixel of our forms are customizable and our form designer makes it super-duper easy for you to adjust everything to perfection. Because your attentive eye deserves nothing less than flawlessness. 💖
Padding, styles, fonts, field sizes, backgrounds, checkboxes, corners - they're ALL customizable, so the only limit you have to create gorgeous forms is your own creativity. Our form designer gives you the tool, you bring the skills — and voila, you've got custom forms that make your heart beat a little faster.
CSS & HTML styling for the little details
Want to go super-duper in-depth with your form designs? Worry not.
CSS & HTML styling are available in the 123 Form Designer. You don't have to use them, but if you want to make sure everything is 100% matchy-matchy with your brand and messaging, you can totally code it up a little. Sometimes you just have to push a few pixels.
Connect Your Attractive Custom Forms with Anything
Our forms are not just a pretty face.
They are extremely smart too, a full-package that comes with more than 80 integrations.
What this means, in short, is that you can connect your forms with any kind of tool you might use. Mailchimp, Google Drive, Dropbox, Wix, Shopify, payment processors like PayPal — we got it all.
Oh, and by the way, if by any chance you can't find your favorite tools in our list of integrations, remember you can always use Zapier to link your form data and your favorite whatchamacallit.
Because time is precious and copy/pasting is a thing of the past.
Ready-to-use form templates
Select the type of form you need for your business below or browse through our complete collection of web design form templates.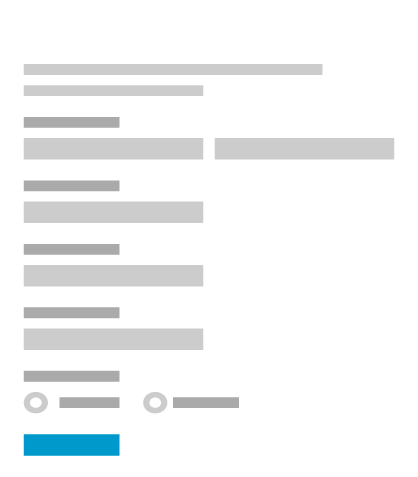 Sign up to 123FormBuilder today and be amazed by the beautiful forms you can build without writing code.
Sign-up takes less than 60 seconds.