Ten years ago we started with a simple vision in mind: allow anyone to embed a form on their website, without any technical skills required.
Year by year we have improved our product through new features, integrations and fine-tuning of existing tools. We stand true to our mission to deliver the best possible form building experience, and today marks the start of a new era…
We are proud to announce the release of our new and powerful Form Builder.
Brand new interface
We've now simplified everything. By making the interface much friendlier and highly intuitive to use, you can get really creative really with your layouts. The smooth drag and drop gesture feels so natural, it's as easy as assembling Lego bricks. This makes positioning form elements a pleasure since they fit in perfectly wherever you want.
Alignments and size are also two aspects which have been worked on. You can now fine tune alignment and individually control the width of labels and inputs – without switching screens to do this! Not to mention, this makes the forms adapt better on mobile phone screens, which will definitely thank your forms users.
Build beautiful forms faster than ever
The new Editor reflects the true WYSIWYG ("what you see is what you get") experience we have been aiming for. Everything you place in the layout is the exact match with the final form. We've even made it full-screen so you can now totally take advantage of the size of your screen.
We are also introducing a single sidebar to easily add and customize your form fields. It allows you to instantly find any field or option with just a few keystrokes. Soon you will also be able to edit your forms on the go.
Themes editing is now much simpler
Like everything else, themes now live inside the sidebar. We've added a live preview to it, so any change you make will show up instantly on your form. Switching pages to change themes and test viewing the form is a thing of the past now.
You can choose a theme from our catalog, or build your own. It's now easier than ever to do so!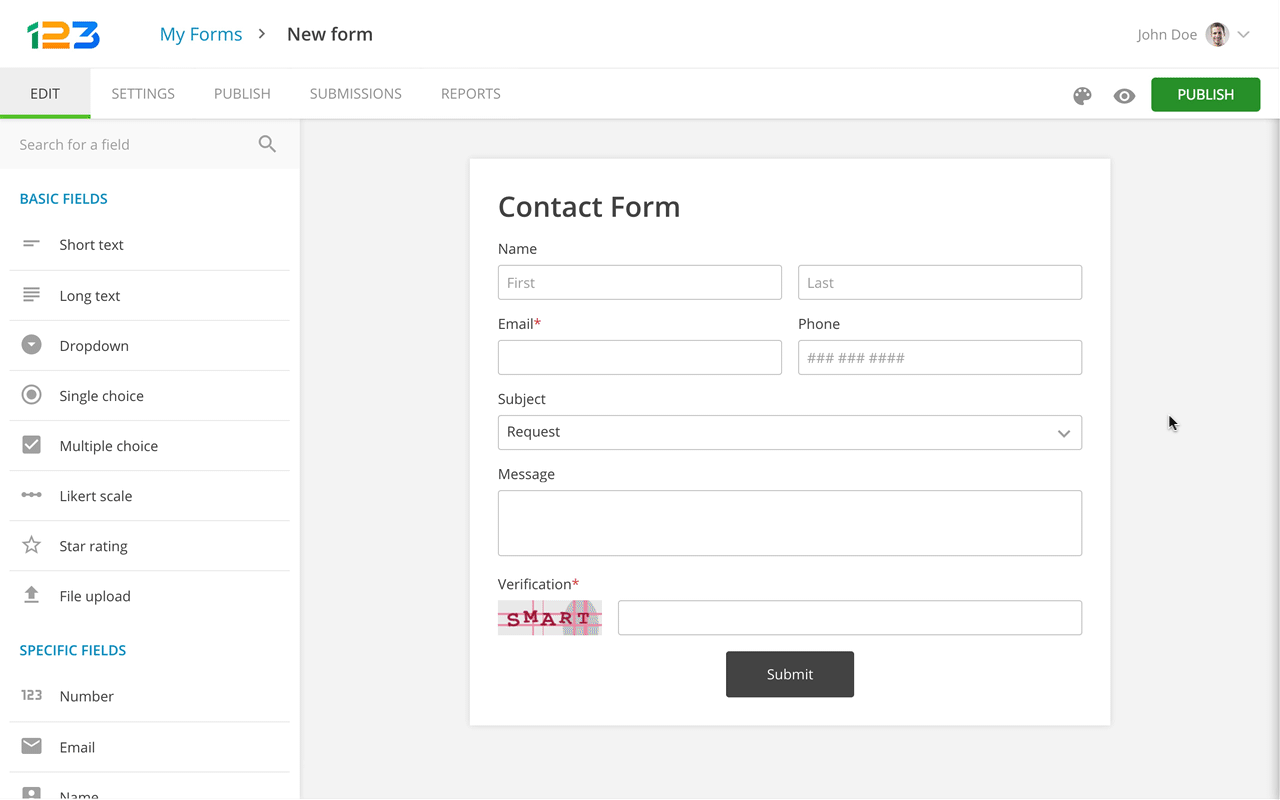 Technology played an important role
We have significantly improved forms performance, especially our rules processing engine. Form rules run up to 100X times faster now. No more friction or delays for your customers.
The editor was built in such a way to allow our engineering teams to develop and deploy new functionalities much faster. Expect many more features to be released in the weeks to come!
This is our new Form Builder. We hope you will love it as much as we loved building it.
It will roll out gradually to everyone, but you can give it a try starting today!
Have any feedback? Can't wait to hear – drop it in the comments below and we'll get to it.